£900m-turnover Doncaster contractor in early-stage discussions with at least four potential investors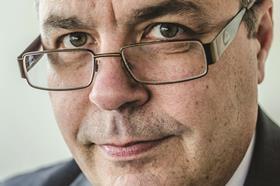 Social housing contractor Keepmoat has at least four separate firms interested in tabling offers for it, Building understands.
The Doncaster-based contractor and housebuilder confirmed earlier this month it was in "early stage" discussions with potential investors following a report linking it to UK investor Apollo Global Management and Canadian firm Onex. Both are understood to have tabled bids valuing the business in theregion of £500m.
However, Building understands that at least two further businesses are also interested in tabling offers for the company, with Keepmoat keen to conclude the process of bringing in extra capital before the autumn.
It is not thought likely to enter exclusive discussions for another couple of months.
The prospective deal comes after Lloyds Banking Group re-took a major stake in the business in October 2012 when it swapped £348m of debt for equity.
However, Lloyds does not consider Keepmoat "core" to its business and is looking to offload at least part of its share, while Keepmoat is seeking fresh capital to expand.
It is thought unlikely that any buyer will purchase the whole business, with management and potentially Lloyds retaining a stake, and a deal will not see the business rule out the prospect of a stock market flotation at a later date.
The sale comes as Keepmoat, which turned over £890m in the year to March 2013 – a 31% rise on 2012 – looks to double the size of its private housebuilding business.
Dave Sheridan, Keepmoat chief executive, who declined to comment on the prospective sale, said the firm is looking to grow the number of homes it develops for sale, both on its own sites and public sector land, from the 1,853 delivered last year, to around 4,000 within five years.
Keepmoat's private housing business turned over £205m last year, and has been extending its land-holdings in the south of England to support its private housing growth.
Sheridan said: "The business is in really good shape, and with our average selling price making our homes cheaper to buy in many regions than it costs to rent, this makes us well-placed to support commitments in both the Conservative and Labour manifestos."