Lloyds Banking Group sells its stake in construction firm as UK and US equity businesses take control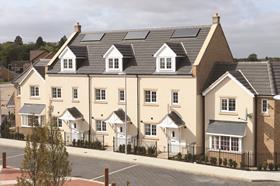 A consortium of two US and UK private equity firms has signed an agreement to buy construction firm Keepmoat in a deal thought to worth around £400m.
TDR Capital, from London, and Sun Capital from Florida, will buy Keepmoat's parent company Lakeside 1 Limited.
Keepmoat said the private equity firms were investing to "support the long-term future of the business".
Lloyds Banking Group, which became a shareholder after Keepmoat refinanced in 2012, will sell its share in the business.
Completion of the deal is expected before the end of November.
In the year to March 2014 Keepmoat reported revenue of £930m.
Dave Sheridan, chief executive of Keepmoat, said this year was "already proving to be a strong year for the business" and the private equity backing would give it the "opportunity to grow the business profitably".
Edward Hawkes, partner at Sun Capital, said Keepmoat's team and organisation was "impressive".
He added: "It is committed to raising standards in community regeneration and housebuilding across the UK and we are very much looking forward to being part of delivering this commitment."
Stephen Robertson, founding partner at TDR Capita, said: "Keepmoat's vision to be the national, leading service provider and house-builder was one of the many reasons we were so interested in the organisation. We are excited about working together to continue to build on the successes it has achieved."