Majority of suspended jobs are housing schemes
More than 4,500 projects worth £70bn have been delayed by the coronavirus pandemic.
The number and value of projects delayed by the covid-19 outbreak has increased slightly over the past week, according to data and research firm Barbour ABI.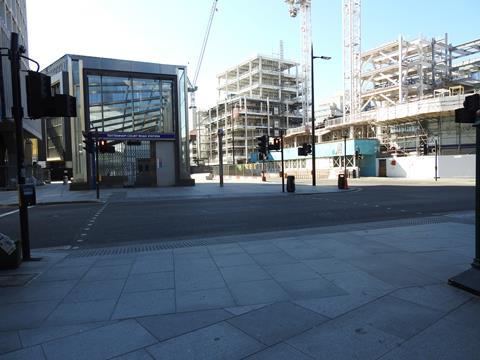 Its latest update said: "We continue to see small increases in the overall number and value of delayed projects. Currently we have 4,506 projects marked as delayed, with a total value of £70.7bn."
The week before, 4,301 projects, worth £68.3bn, were reporting delays.
Several contractors including Mace and Multiplex have announced that they are in the process of reopening previously closed schemes but most major housebuilders have kept their sites on lockdown.
The majority of covid-19 related project delays are in the residential sector at 53% by value and 57% by number. Infrastructure is the next most affected sector.
Barbour ABI added: "In the infrastructure sector, water sector projects have seen a disproportionate amount of delays compared to other infrastructure sub-sectors. Road projects appear to have a higher proportion of delays compared to other sectors.
"In the commercial and retail sector, offices and shopping centres have been disproportionately affected. Food retailing and general retailing categories have seen less disruption."
Barbour said 378 projects remain open worth a total value of £32.7bn.
Excluding Hinkley Point, the largest sector with projects remaining open is infrastructure with £3.5bn-worth of work, while the medical sector has £2.5bn of work still ongoing.