Further relaxation of restrictions north of border due in coming weeks
Restrictions at construction sites in Scotland are being relaxed further today as the sector moves into the next phase of its restart plan.
Sites can now begin "steady state operation" where the two metre social distancing rule can be maintained, with worker numbers allowed to reach 30 to 40% of pre-pandemic levels.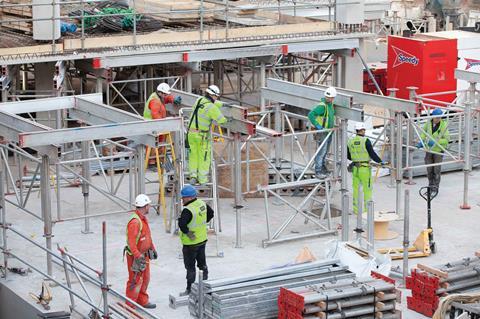 It follows authorisation from first minister Nicola Sturgeon (pictured) on Friday that the sector can enter phase three of Scotland's six-phase restart model.
The sector had previously been in phase two, a so-called soft start, which saw a slow build-up of workers on sites to allow staff to get used to the new arrangements.
Phase four will see numbers on sites increased to 40% to 50% of pre-covid levels along with the use of PPE, which is currently restricted to prioritise supplies for the health sector.
Progression through stages three and four will be "subject to continuous monitoring by site management with feedback of data/evidence used to inform ongoing review of health and safety management systems," according to the restart plan.
Phase five will see increasing density of workers onsite within social distancing rules and allows for numbers on site to exceed 50% of pre-covid levels.