Partnership will target UK nuclear contracts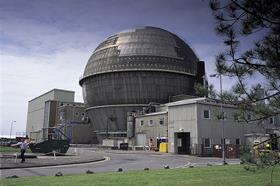 Morgan Sindall has agreed a tie-up with a US engineering group to target UK nuclear contracts.
The contractor has entered into a partnership agreement with SM Stoller Corp and Newport News Nuclear, both subsidiaries of US-based firm Huntington Ingalls Industries.
The agreement will allow the three companies to bid together on UK nuclear projects.
Stoller and Newport News Nuclear work in nuclear waste handling and programme controls across the majority of nuclear plants in the US.
Morgan Sindall's work in the nuclear sector includes a £1.1bn deal with Sellafield (pictured) to provide infrastructure asset services over five to ten years.
Simon Smith, managing director of utility services at Morgan Sindall, said: "The signing of this agreement demonstrates our commitment to significantly expand our UK nuclear presence.
"Through our collaboration with Stoller and Newport News Nuclear we are further strengthening our capabilities and experience which will be instrumental in enabling us to provide an enhanced range of new build and decommissioning services to the UK nuclear market."
Stoller president Nick Lombardo said: "We are eager to share our nuclear remediation and project planning and execution core competencies with a strong partner in the UK.
"Our collaboration with Morgan Sindall will allow us to provide capabilities and experience we have developed over decades to significant nuclear projects and services in the UK nuclear market. We look forward to a long and mutually successful relationship with Morgan Sindall."