Contractor to build £15m car storage complex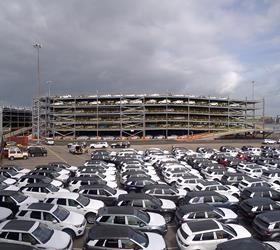 Associated British Ports (ABP) has handed another contract to Morgan Sindall as part of its £50m expansion of facilities to import and export cars at the port of Southampton.
The contractor will construct an eighth multi-storage deck facility on site as ABP splashes out a further £15m on expansion.
The new facility will be located between the National Oceanography Centre and the Itchen River within the Eastern Dock.
Last year Morgan Sindall completed the sixth and seventh multi-deck facilities, creating just shy of 10,000 additional spaces.
The contractor has completed five projects with a combined value of £43m for ABP since 2013.
Southampton's port handles automotive exports worth £40bn a year, with almost a million vehicles passing through the port in 2017.
The latest facility is due to be completed in July next year.