Scheme to be built in Liverpool's Knowledge Quarter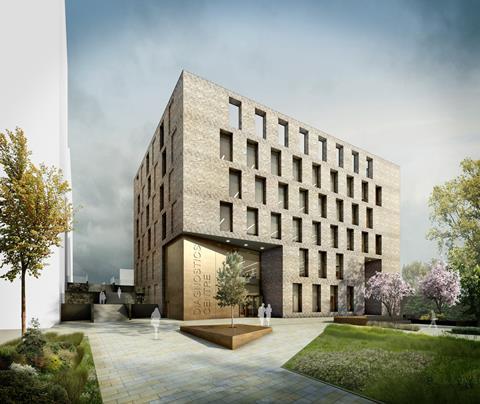 Morgan Sindall has been appointed to build a £35m advanced cancer diagnostic centre in Liverpool for client Rutherford Diagnostics.
The five-storey building, designed by Ryder Architecture, will be built amongst Liverpool city council's £1 billion Paddington Village development in the city's Knowledge Quarter, adjasent to a Rutherford Cancer Centre and the northern base of the Royal College of Physicians.
The diagnostic centre will house radiographic and nuclear medical imaging technologies, as well as ultrasound and personalised screenings.
Rutherford Diagnostics is a subsidiary of Welsh-firm Proton Partners International which operates a network of cancer centres for private and NHS patients throughout the UK.
Morgan Sindall is joined on the job by M&E specialist Steven A Hunt.
Mike Morgan, chief executive of Proton Partners International, said: "This centre aspires to be a leader in the prediction, prevention and earliest possible detection of disease, as well as being equipped to conduct the most complex of diagnostic tests across a wide range of conditions."
In October the Graham-built Rutherford Cancer Centre Thames Valley opened its doors in Reading.