Exclusive: Two managing directors in construction business leave, while firm extends payment terms for suppliers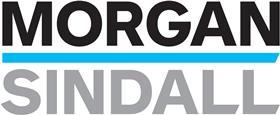 Morgan Sindall has restructured the senior management of its construction business, with two managing directors leaving as part of a drive to cut costs. It has also emerged that the firm has extended payment terms to its suppliers.
Morgan Sindall confirmed Gordon Ray, managing director in the North-east, and Peter Whitmore, managing director in the South-west, have left the business as part of a restructure aimed at cutting costs in regions where activity has fallen away.
The new management structure means there will be four rather than six geographic regions, with Dave Smith taking the role of managing director for the North of England and Wales and John Homer becoming managing director for the South of England and Wales.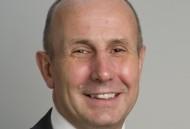 Scotland will continue to be led by Harry Thorburn while Peter Jacobs will retain responsibility for the London and aviation teams, the firm said.
A spokesperson said: "We do, in the normal course of prudent business management, regularly review the scale of our operations to reflect market conditions.
"In order to increase the operational efficiency of our construction business, we have taken the decision to move from six to four geographic operating areas."
In separate moves, Ernie Battey, Morgan Sindall Investments managing director, has left the firm, along with Steve Coombs, a regional director at Lovell, Morgan Sindall's housing arm.
Morgan Sindall Investments would not comment on Battey's departure, while Lovell said Coombs had left to "pursue other business interests".
The company would not comment on the specifics of the changes in its construction business to payment terms for suppliers, but one well-placed source said the business had extended them from 30 to 49 days.
A spokesperson said: "We have recently regularised the payment terms across our business units in order to maximise efficiencies and best manage our commercial activity. We do not comment on the specifics of the commercial terms between ourselves and our supply chain."