Firm captures top spot from Kier with £186m-worth of work, spread over 41 contracts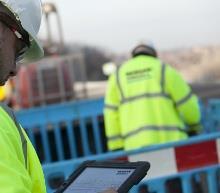 Morgan Sindall bagged the top spot on the contractors' charts for July after picking up £186m worth of deals. The firm, which recently reported a 47% hike in pre-tax profit for the first half of the year, collected 41 contracts last month.
Second place on the tables belongs to Willmott Dixon which bagged more contracts than Morgan Sindall, but with a slightly lower combined value of £181.3m. The contracts include an academy for Plymouth council worth £21.5m and a £15.6m contract to build a primary school for Dundee City council.
On the overall table for contractors in July, Kier sits in third spot with a haul of 55 contracts valued at £148.6m of which 51 are non-civils contracts. This sees the contractor sitting in fourth spot in the table excluding civils.
Henry Construction only picked up six contracts in July, but the £133.7m value of them has pushed the contractor into fourth place in the overall table and third in the chart excluding civils.
One £45m contract to build 211 flats in Stratford, east London, is for Vastint UK, which is part of the group of firms, including Ikea, owned by Liechtenstein-based Interogo Foundation. Another is a £30m job to construct a 420-bed student accommodation block near to Queen Mary University of London in Mile End. It is one of three contracts at the mixed-use development that Henry Construction won.
The contractors bolstering up the middle rungs of the tables include Graham Construction and McLaren with eight contract wins between them, including Graham's £18.7m contract to extend Queensgate Shopping Centre in Peterborough and McLaren's £45m contract with shopping centre owner and developer Intu to extend Lakeside in Essex.
Barometer online
You'll find interactive, sortable league tables of contract wins on our Barometer site:
Sort top contractors by region or sector
Find out who the top consultants and architects are
Get latest data for 10 sectors, including public housing and offices in the CPA/Barbour ABI Index
Download raw data www.building.co.uk/barometer