Chief construction adviser Paul Morrell says pension funds unlikely to invest in new infrastructure as it's 'not their business'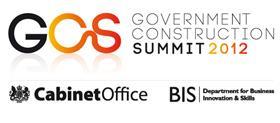 The government's chief construction adviser has cast doubt on George Osborne's plan to attract £20bn of investment from pension funds into new infrastructure that was a key pillar of the government's growth strategy.
Paul Morrell told the Financial Times that it was unlikely that pension funds would invest in new-build infrastructure as it was "not their business".
He said: "I think it's a pretty common view that there won't be a barrel-load of funding coming in from pension funds for greenfield [new] infrastructure. It's not their business and I don't know anyone who thinks it is."
Speaking ahead of today's Government Construction Summit, Morrell said the government would need to come up with a guarantee that would underwrite the development risk on new projects.
He said: "I'm sure pension funds will come for brownfield developments - assets that are already built and earning. But with debt-funded projects, it's a different story. [The pension funds] don't like them. It will be a while before there is the £20bn investment in new infrastructure."
Update: In a statement, subsequent to the publication of the Financial Times piece, Morrell said "some of the views attributed to me have been taken out of context".
He said: "I believe that, over time, pension funds will come in to fund unbuilt infrastructure assets. The challenge for the construction industry is that anyone contemplating such investment needs to be assured that the work will be both affordable and delivered in accordance with its forecasts. Working together, Government and the industry can make that so."