Current owner and chairman of architect RMJM, Sir Fraser Morrison, is behind investment firm that bought the architect last week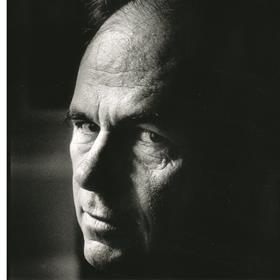 Sir Fraser Morrison, the owner and chairman of architect RMJM, is the backer behind the investment firm that bought the architect for £11m last week.
Speaking to Building, Declan Thompson, RMJM's group commercial director, said the deal, which involved Duthus Investments buying RMJM Architecture Limited for £11m, would wipe £12m of debt off the RMJM books and allow the firm to reinvest.
According to Companies House, Duthus Investments was incorporated on the 5 March.
Sir Fraser Morrison is a construction tycoon and one of Scotland's wealthiest individuals and Thompson said the investment firm was part of his "family of investment companies".
Morrison (pictured) bought a 56% share in RMJM in 2002 and installed his son Peter Morrison as chief executive in 2006. At the time of the sale to Duthus Investments earlier this week Morrison owned 75% of the voting rights.
Thompson said the sale was a "simple thing to allow Sir Fraser Morrison to write off £12m" and was part of the board's "strategy to get rid of debt off the books".
He added that the deal left the firm with debts totalling around £11m and that the firm was "quite optimistic" about the future.
Thompson said the firm's cash flow problems, which have seen staff receive salaries late and pension payments delayed, were now behind it following the sale.
"RMJM has spent much of 2011-12 doing difficult things and making difficult choices to get the business stable," he said.
He said the loss of a number of senior staff over the last year had been wrongly reported by the media. "In quite a lot of instances those people have been asked to leave the business because they weren't performing," he said.
He added there were no more plans for further cuts to staff numbers and the firm would be hiring new staff where necessary. "We have got to the point where we have enough, or just enough, very busy architects," he said.
Thompson said he had no plans to add to the senior team, which includes recently-appointed principal Jonathan French, who joined from David Chipperfield Architects earlier this year.
Thompson said he expected to see recovery in the Chinese and Middle East markets to return some growth to the firm. "The UK market is going to stay quite difficult," he added.