Jonathan French, who was criticised by RMJM in leaked email, jumps ship to architect Woods Bagot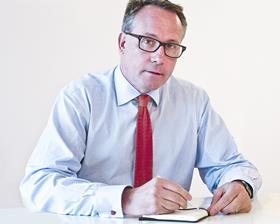 RMJM boss Jonathan French has quit to join rival architect Woods Bagot after an email from RMJM's most senior leadership appearing to question his abilities as a top executive was leaked.
French has been appointed as regional executive chair for Europe at Woods Bagot after he left his post as chief executive of Europe at RMJM.
Earlier this month, an email from RMJM chief executive Peter Morrison to RMJM commercial director Declan Thompson discussing who should lead the firm's newly merged international division leaked.
In the email Morrison, referring to French, said: "There is no way that we can give a big job to a guy that doesn't know the difference between cash and revenue. That's before we talk about his refusal to travel economy.
"Also the fact that he is paying himself before others in Europe is bound to get out which will be a disaster in Europe. Consider that alone alongside the sacrifices that you, me/Nick [Haston] etc have taken re salary. Give some thought to how we position him and lets [sic] talk."
French had only been appointed to his position at RMJM in February this year.
At the time French told Building's sister title BD he felt the leaked email was "an attempt to discredit" him both "externally and internally".
He told Building: "I am deeply saddened to find myself at the centre of this bizarre situation."
Following his appointment at Woods Bagot French said: "Woods Bagot has a proven track record of international success. The firm's global reach, combined with its specialist sector focus puts it in a strong position to exploit market opportunities. I am excited to join such a talented team and look forward to helping the practice thrive."
Thompson told BD that he felt "let down" by French's decision to join Woods Bagot and that he was "surprised" to hear about the move in the press.
He added: "He [French] didn't need to go. He could have stayed."