Retailing giant to spend £550m on capital expenditure this year, down from £1.1bn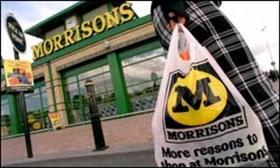 Morrisons has announced it is slashing its capital expenditure budget by over 50% this financial year as part of a radical change in strategy to take on discount grocers like Aldi and Lidl.
The supermarket giant will spend £550m on capital expenditure projects this year, down from £1.1bn the previous year, as part of a strategy to rein in expansion and concentrate on revamping its existing space, selling cheaper goods and promoting its online and convenience sales.
From next year Morrisons will cut capital expenditure further to £400m annually, the firm said in a statement accompanying its results to 2 February 2014 on Friday.
The retailer added it will only acquire new supermarket sites in "exceptional circumstances".
The firm explained it is shifting its capital expenditure to its "capital-light" online and convenience channels, which it deems more profitable.