Residents working with architects, developers and investors on 'viable' plan to buy site from Royal Mail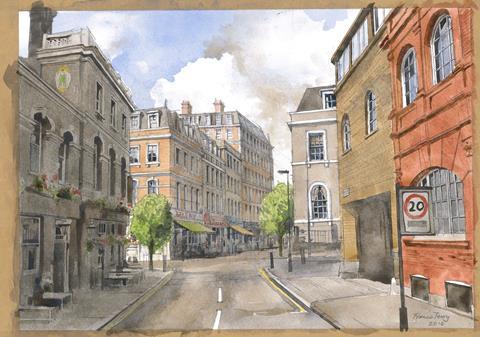 The Mount Pleasant Association has today revealed details of its rival plans for the contested 3.5ha Royal Mail site in central London.
It claims to have the backing of serious investors and developers who will help it try and buy the site from Royal Mail Group next year.
The Mount Pleasant Circus and Fleet Valley Gardens scheme has been drawn up by architects Calford Seaden and Francis Terry and landscape architect Alexandra Steed, founding director of Urban.
The controversial consented plans by architects AHMM, Allies & Morrison, Feilden Clegg Bradley and Wilkinson Eyre involve building 671 homes on the site, and have been criticised for being too dense.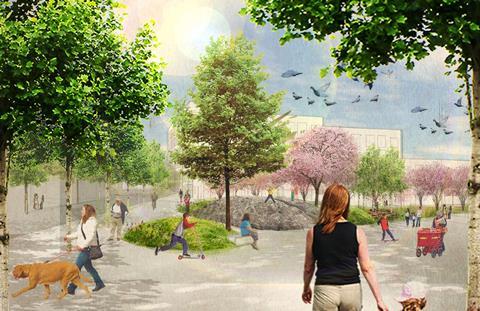 The Mount Pleasant Association (MPA), which is working with lobby group Create Streets to counter the consented plans, won £150,000 from the mayor's community right to build fund to work up its own planning application.
The initial plans are set to go to Camden and Islington councils in the next fortnight, with a formal application expected towards the end of the year. Under the community right to build legislation, a scheme only needs to be designed to outline stage.
The MPA and Create Streets said they would attempt to buy the site in 2016 "in conjunction with a consortium of investors and developers likely to include Legal & General, Cathedral Group and Circle Housing".
The MPA will submit a community right to build order for part of the site followed by a range of neighbourhood development orders for the rest of the site. At the same time the Mount Pleasant Neighbourhood Forum will be working up a neighbourhood plan for the wider area. Because the group is working with the councils, it is able to include public land in its proposals as well as the Royal Mail site.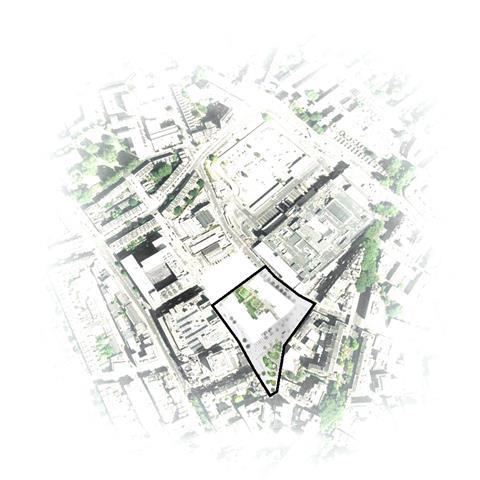 The MPA's Edward Denison, a Bartlett tutor, writer and photographer, said the proposals would "create a desirable and well-connected place".
They were commercially viable, would contain more "affordable" housing despite being lower-rise and were popular with locals, he said.
"For over a year we have been working with a team of highly experienced professionals on a co-design process for the Mount Pleasant site," said Denison.
"This has involved numerous wider community events in conjunction with our ongoing application to become a neighbourhood forum.
"Our scheme aims to realise the true potential of this extraordinary site by turning it into the heart of a new neighbourhood in the centre of London through excellent planning and design."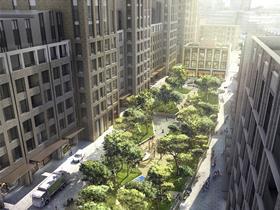 Steed, who also lives locally and who designed the landscaping, said: "This area of London badly needs more open spaces for people – especially children – so every part of the landscape and public realm design creatively encourages local activity.
"A new pocket park (next to the local primary school), together with shops, cafes and flats functions as a community hub. Its flexible and sculptural design promotes interaction and play."
Richard Upton, chief executive of Cathedral Group, said they were "actively exploring" joining forces with the MPA and Create Streets.
"We really like the community-led approach of the Mount Pleasant Association plan," he said. "We support the principles of mixed-use and mixed-tenure development which underlie it."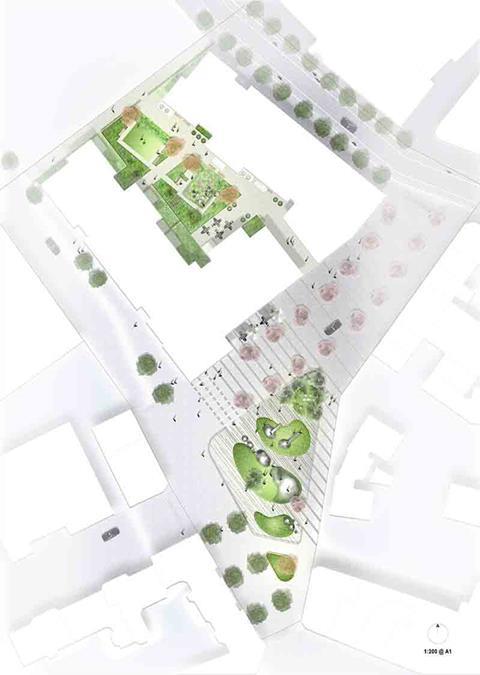 Source
This story first appeared on Building Design
Postscript
The plans will be presented at a community debate tonight with a panel including Peter Rees, former head of planning at the City of London, Nick Perry of Reclaim London and the Hackney Society, Camden councillor Sue Vincent and Michael Ball, former chair of the Waterloo Community Development Group