Stephen McPartland MP tells Commons he will join forces with Labour's Kelvin Hopkins on anti-blacklisting campaign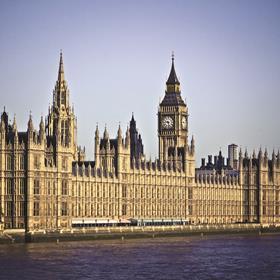 Every firm which used the services of blacklisting organisation the Consulting Association (TCA) is to face a cross-party political campaign to 'own up, clean up and pay up'.
Tory MP for Stevenage, Stephen McPartland, told the Commons today that he and the Labour MP for Luton North, Kelvin Hopkins, will shortly contact the 44 firms which paid to access the 3,213-name blacklist held by TCA to ask them to apologise and provide compensation to those affected.
He was speaking during an hour-and-a-half long debate on blacklisting raised by Labour MP Glenda Jackson.
McPartland, who joined Jackson in calling blacklisting a "disease", added: "Blacklisting is completely wrong – not only did it destroy the individual but also their families. We are going to launch a cross-party campaign with the help of the GMB union to contact these 44 firms.
"We will be asking these 44 to come clean and we will be contacting their shareholders. The campaign is designed to win justice for those who have been blacklisted."
McPartland also complained that around 2,500 of those on TCA's blacklist have yet to be identified and called on ministers to order the Information Commissioner's Office – which obtained the blacklist and still holds it – to address this.