Pair write to CEOs of all 44 contractors which paid the infamous Consulting Association to demand explanation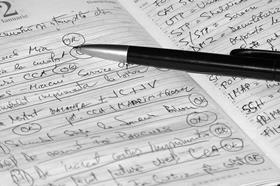 A Tory and Labour MP have announced details of their cross-party campaign on behalf of victims of blacklisting.
As Building reported last month, Kelvin Hopkins, Labour MP for Luton North, and Stephen McPartland, Conservative MP for Stevenage, have joined forces to "secure justice and compensation" for the 3,213 workers blacklisted by 44 construction companies through the activities of the now-defunct Consulting Association.
In a drive assisted by the GMB union, the pair have now written to chief executives of all these companies and their successors asking them to explain their involvement with blacklisting and what plans they have to compensate their victims.
They have promised to publish all replies on a new website they have set up at www.stoptheblacklisting.com, which is now live.
Hopkins said: "This is the beginning of what I hope will be the end of all blacklisting for good and see all blacklisted workers back in jobs.
"It has been a terrible experience for many good workers and they must never again be made to suffer so unjustly."
McPartland said: "Blacklisting is a disease that must be stamped out, it destroys families and communities.
"We need justice for those construction workers who were blacklisted and to send a strong message that blacklisting will not be tolerated in Britain.
"I want the Information Commissioner's Office to contact every individual on the database who do not know that they have been blacklisted so they can start the process of rebuilding their lives."