A host of offsite and modular contractors have secured places on the £1.6bn NHS Shared Business Services modular construction framework.
The deal, which starts this month, can be used by a range of public sector clients in the education, healthcare and residential sectors.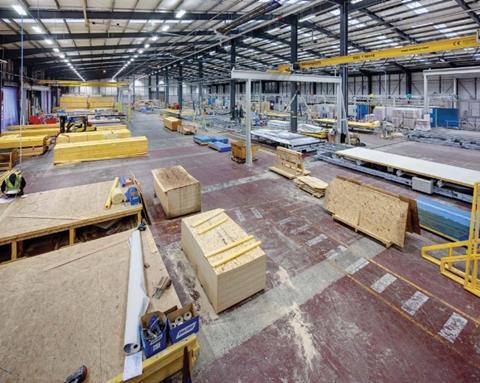 Firms to secure places include Caledonian Modular, Reds 10, Elliott Group and McAvoy Group.
Businesses appointed to the framework will be required to deliver full turnkey solutions, from planning applications, design and enabling works through to site works and landscaping.
NHS Shared Business Services said: "Having recognised the high levels of demand seen in the modular sector over the past two years, we have added more capacity to the framework to keep pace to support NHS and wider public sector."
Projects can be procured either via direct award or via a competitive tendering process.
£1.6bn NHS Shared Business Services modular construction framework
Actaccom
AV Danzer Limited
Caledonian Modular
Catfoss Group Manufacturing
Claritas Group
Cotaplan
Darwin Group
Elliott Group
Extraspace Solutions
Inivos (Health Spaces)
McAvoy Group
Merit
ModPods International
Modular 360
ModuleCo Healthcare
ModuleCo
MTX Contracts
PKL Group
Portakabin Limited
Premier Modular
Reds10
Rollalong
Space Quantum Company
Thurston Group
Vanguard Healthcare Solutions
Wernick Group
Western Building Systems
Zed Pods