End of legacy projects helped increase the firm's pre-tax profit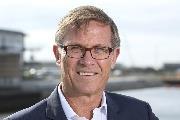 Murphy has posted a 69% leap in the firm's pretax profit to £23.3m for the year, up from £13.8m for 2015.
The firm said this increase in pre-tax profit was due to the conclusion of legacy projects and "better management" of live projects.
However, in the snapshot of the contractor's revenue was down 2.5% from £629m to £613m for the year to January. Murphy attributed the fall in revenue to the completion of its work on Crossrail in 2015 and a reduction of activity in other parts of the UK business.
The company also reported it had made losses in its Australia pipeline and energy construction business MPC after its closure in the US and a modest loss in Canada.
Murphy also reported an order book of £1.2bn and a cash balance of £97m.
Steve Hollingshed, chief executive at Murphy, said that the climate was good for infrastructure.
"The current need to invest is well understood by the UK government and our initial success in HS2 and other high-profile bids position us well for future business," he added.
The firm as part of a joint venture with Laing O'Rourke won the phase one enabling works package for the section of HS2 between Birmingham Interchange north to Curzon Street and the connection to the West Coast Main Line at Handsacre. Murphy said the contract was worth £180m to the firm.
In September last year the firm announced plans to hit a turnover of £2bn as part of its ten-year plan.