Winner of £150m flagship arts job due this summer
An international design competition for a new £150m home for the Museum of London has been launched today (Thursday).
It is being masterminded by Malcolm Reading Consultants and will see the museum relocate to a 25,000sq m site at West Smithfield in the City.
It comprises the vacant Smithfield General Market, the vacant Fish Market, the Red House, Iron Mountain and the Engine House – all of which sit at the Farringdon Road end of West Smithfield.
The museum is currently based at the nearby Barbican with this site expected to be turned into a concert venue.
The competition, which is being bankrolled by a £200,000 grant from the mayor of London Boris Johnson, is being procured in two stages with the turnover threshold for would-be entrants set at £2m.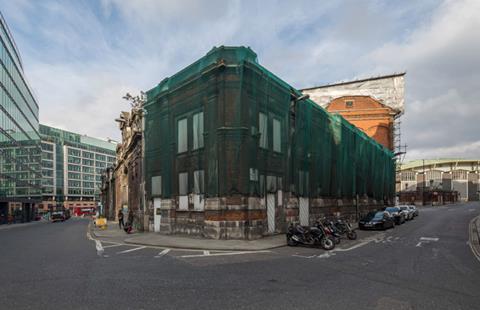 Competition organiser Malcolm Reading said: "We've been conscious of the need to level the field for competitors by keeping the turnover threshold low relative to the scale of the project. Designers who can't meet this level are encouraged to collaborate with others."
The deadline to enter the competition is March 15 with a shortlist due to be announced later in the spring with a winner set for this summer. The museum is set to open in 2021.
Full details of the competition jury will be announced later in the process but confirmed members include broadcaster and journalist Evan Davis (chair); director of the Museum of London, Sharon Ament; chairman of the board of governors, Clive Bannister; and chief executive of Stanhope and Museum of London board member David Camp.
The Smithfield building will significantly increase the current 17,000sq m size of the museum allowing it to put thousands of unseen relics on show for the first time.
For more details go to https://competitions.malcolmreading.co.uk/museumoflondon
Source
This story first appeared on Building Design