Watchdog argues large suppliers rather than SMEs benefit most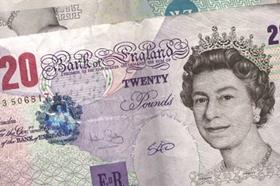 The government's commitment to pay 80% of supplier invoices within five working days does not appear to be helping small and medium-sized firms, according to a new report.
Research by the National Audit Office (NAO) found that while businesses welcomed Whitehall's commitment to pay invoices more quickly than the 30 days required by law, the policy appeared to benefit main contractors rather than small operators.
An analysis of transactions conducted with the Ministry of Defence, Home Office, Department for Business, Innovation & Skills and the Cabinet Office found performance skewed in favour of high volumes of low-value electronic transactions with a few large suppliers.
The NAO added that the departments were failing to record the date that many paper invoices were first received, resulting in overstated and non-comparable performance figures.
NAO head Amyas Morse said there had been a "disappointing" lack of effort by government to check whether the implementation of the policy was actually helping small firms.
"We are also seriously concerned about the prompt payment performance figures publicly reported by departments," he said.
"These were overstated by the four departments we looked at."
The NAO said central government spent £40bn a year on goods and services, of which about £4.5bn was on purchases from SMEs.
It said its own estimates showed that payment of all invoices within five working days could save businesses up to £88m in reduced interest costs, as well as saving the government £55m a year by reducing its working capital requirement.