Search begins for two more non-executive directors to join Network Rail Property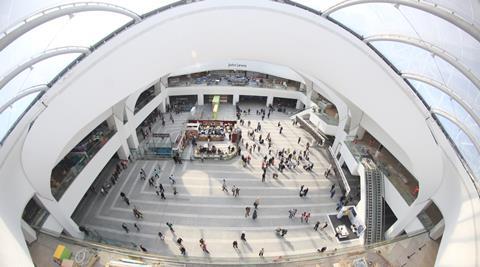 Network Rail has set up a new company to manage its estate and raise more money from selling off its land and property.
The infrastructure client has established Network Rail Property as a stand-alone company with its own board of directors which will approve investments in Network Rail's estate and make decisions about selling property.
Network Rail said the new company will help it generate £1.8bn to fund its railway upgrade plan by selling various assets.
The property company will also have greater powers to unlock land for housing and will generate income from the Network Rail property assets it doesn't sell to reinvest in the railways.
It will be led by David Biggs as managing director and will be chaired by for Virgin Trains chief operating officer Chris Gibb, a non-executive director at Network Rail since 2013.
The client has begun a search to identify two further non-executive directors with significant experience in the commercial and residential property market, and in leading complex property disposal and acquisition transactions, to join the new company.
Biggs, who is in charge of Network Rail's current property business, said the new company means Network Rail can "focus on its core business" of running the railways.
He added: "Our new property company will have greater powers to unlock land for homes, drive economic growth in towns and cities and reinvest money into the rail network to help fund the Railway Upgrade Plan.
"It will mean that investment or asset disposal decisions can be made at the right level within the organisation in a timely way while ensuring appropriate oversight is in place."