Bryan Adams'-backed project opens up new play areas for West London primary school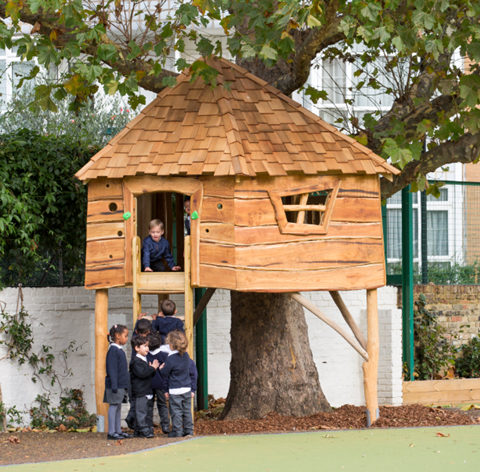 A new state-of-the-art school playground, funded by rock star Bryan Adams' charitable foundation and designed by Foster + Partners, opened its doors to youngsters last week in West London.
The new playground, part of Ashburnham Community School in Chelsea, features hard and soft surfaces, replacing asphalt-topped play areas, plus a variety of plants, an amphitheatre and new structures, including a large climbing frame and a specially-commissioned treehouse (pictured).
David Summerfield, head of studio at Fosters + Partners, said his firm wanted to create "an urban oasis made from different natural and sustainable materials that provided an engaging space for children".
Adams, who has had two UK chart-topping hits including the still-record-holding 'Everything I Do I Do It For You', has lived in Chelsea for a number of years and regularly supports local community projects.
He said his foundation was proud to support a local primary school and the renovation of its playing areas in order "to provide a safer, more practical space for the children, not only for their sports, but for their development and learning".