Barbour ABI data says more than 200 contracts mothballed
Firms awarded £1.2bn worth of work in March have had their jobs put on hold because of the coronavirus crisis.
According to Barbour ABI's monthly Economic & Construction Market Review, the figure amounts to more than 200 jobs and around one third of last month's contracts by value.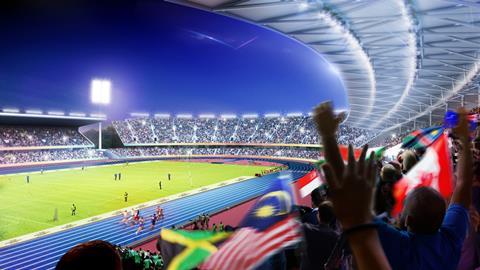 The report said: "Due to the impact of covid-19, 209 of the contract awards reported on in March 2020 have now been put on hold."
There was a marked slowdown in the number of contract awards last month with the figure, 576, nearly 43% lower than February's amount.
Barbour's report said two of the 10 biggest jobs inked in March have been halted by the pandemic.
Lendlease's work to refurbish Camden Town Hall in north London, worth £63m, has been delayed.
And a £60m contract Birmingham City Council awarded McLaughlin & Harvey to redevelop Alexander Stadium for the 2022 Commonwealth Games has also been derailed by the pandemic.
The report added: "Early April 2020 has seen the delaying of a significant number of projects and the furloughing of many job functions within construction organisations as well as manufacturers of key materials such as bricks and blocks.
"In addition, the issue of building materials supply has also been added to the equation with many of the leading merchants operating 'only essential works' initiatives as well as restricting access to outlets by operating online ordering and delivery to site policies."