Road improvements to be funded by changes to vehicle excise duty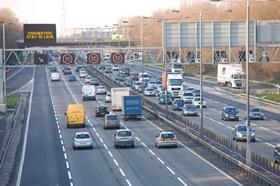 Osborne has announced the creation of a Roads Fund in his Summer Budget.
The proposed fund for the long-term strategy for the upkeep and development of the country's roads is to be financed from the reformation of the vehicle excise duty (VED).
Cars registered from April 2017 will be subject to the reformed VED, with lower emission vehicles no longer qualifying for VED exemptions.
The government is planning to treble its investment in improvement and maintenance works to over £28bn by 2020-2121 compared to 2012-13 levels in the Britain's roads and plans to publish a second road investment strategy by the end of this parliament.
Alasdair Reisner, CECA chief executive, welcomed the news: "It goes a long way in ensuring a secure future for the maintenance and upgrade of the English strategic road network.
"Building on the completion of the roads reform process last year, long-term funding reform of the roads network is key to delivering infrastructure that is fit for the 21st century."