SME profile Tyneside firm believes regional education will enable locals to compete with nationals
There isn't enough work to go round in the North-east, but do the big boys have the nerve to stick it out? That's the question £40m-turnover Newcastle-based contractor Surgo is asking itself.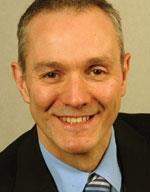 Because things are getting vicious. The region, described as "a goldfish bowl" by footballer Jermaine Jenas, is now more like a piranha tank for contractors.
Firms on Tyneside are bidding with infinitesimal margins and on a recent £10m university project, the winner is said to have gone in £500,000 under its nearest rival.
"We've priced at 1% or 2% margins and been slaughtered in the tender process," says Jeff Alexander, Surgo's procurement director. "The nationals are even starting to look at sub-£5m jobs.
"We wonder how they're maintaining their local presence. The likes of Laing O'Rourke, Bam and Balfour Beatty relied on the big jobs. Laing O'Rourke has picked up a few bits and pieces, but if other nationals are picking up anything big they're keeping quiet about it."
Surgo is a local contractor, formed by a management buyout of Newcastle firm Bowey's construction division in 2002. Whereas competitors have sold out to nationals - Kendall Cross was bought by Galliford Try and Gordon Durham was bought by Vinci - Surgo has resisted, despite an offer from one unnamed national.
Alexander, a 50-year-old local, started working at Bowey in 1989. He moved to Surgo with the rest of the construction team and the plan was to increase turnover to £60m. It nearly got there - in 2008 it had a peak turnover of £55m and was winning plenty of profitable education projects, including four academies.
It also won the £8.5m Whitley Bay Playhouse and some university work, as well as a Decent Homes contract for refurbishment on thousands of homes in North Tyneside. Then came the recession, and the cessation of schools capital spending. Having made just four redundancies up to now, the firm finds itself battling for the small jobs with everybody else.
"The last academy we did was opened in 2009," says Alexander. "We'd love another one. But frameworks squeezed out the medium-sized contractors, so that work was disappearing anyway."
But he hopes the firm's size could help now the government has taken the axe to the £55bn Building Schools for the Future scheme. "I think we will probably pick up more schools, perversely, because regional procurement is advantageous to us and hopefully the bidding costs won't be so astronomical."
Over the next year Alexander expects turnover at Surgo to drop slightly to £40m, with pre-tax profit also falling, to about £4m. The firm has no shareholders to please and with its housing work, potential primary schools and refurbishment work on five schools, it thinks it has enough to keep going.
"It's just that the value of individual projects is much smaller now," Alexander says. "If a job is over £5m it feels like a big one. So I think 2011 is going to be tough and there will be more casualties on the way.
"I was just down in London and people were saying things were picking up. It's just going to take a while to make its way up here."
Surgo in numbers*
Pre-tax profit £5m
Turnover £43m
Staff 150
Cash £9m
Jobs on site 20
*Year to 31 August 2010