Comments made at Building Live Club event on offsite
Construction must digitise or risk being bypassed by the next generation, modular specialists have warned.
Speaking at yesterday's Building Live Club event on offsite and smart digital delivery, Bryden Wood director and head of global systems, Jaimie Johnston, said it was more important to get the industry ready for the next generation than worry about the current generation.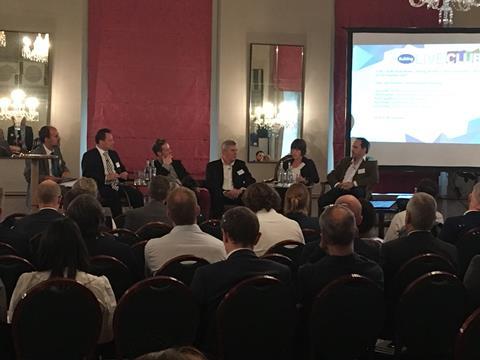 He said: "It's too late for the current generation in many ways, so it's more important we are ready for the next because if we aren't ready for them they will bypass us.
"Then we will have no one to design our major infrastructure projects or build all the houses and schools we will need."
Johnston said it was only logical for the sector to use the next generation who have been raised using technology.
"My nine-year-old can design a modular component-based school in 15 minutes. Kids that age have been raised with technology and if we aren't ready for them, they will go elsewhere."
Speaking at the same event, Arcadis' director of workforce for the future, Lara Potter, added: "It's 11 and 12-year-olds sitting in their lounges who have the skills to disrupt construction, they wouldn't even need to think twice about it."
Potter also said the industry's attitude toward offsite and modern methods of construction more broadly was a significant issue.
She said: "There is a skills issue but we have a fundamental issue as there is a cultural mindset challenge. We need something that flexes with the problem that needs to be solved rather than one that is stuck in set ways.
"A mindset that allows technology to help you develop new ideas and new processes is what we need."
And Peter Caplehorn, interim chief executive at the Construction Products Association, agreed the industry needed to change its approach if it was going to tackle its deep-seeded issues with productivity and skills.
Caplehorn said: "A shift to a manufacturing mindset is definitely central to the industry being able to evolve."

Potter said: "It's 11 and 12-year-olds sitting in their lounges who have the skills to disrupt construction, they wouldn't even need to think twice about it."