M&E specialist sets ambitious target over next five years as part of wider sustainability strategy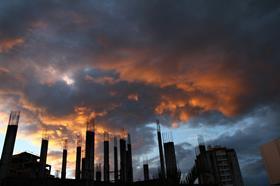 Mechanical and electrical specialist NG Bailey is aiming to cut is carbon emissions by 20% per employee over the next five years as part of a wider sustainability strategy.
The firm's One Approach strategy follows on from a previous five-year plan that cut overall emissions by 20%. Now it plans to cut emissions further, send zero waste to landfill and champion innovation in water use on its projects. The firm also said it would use BIM to eliminate waste when procuring material.
Cal Bailey, sustainability director at NG Bailey, said that the firm wanted to focus on "more than just environmental sustainability".
He said: "The scale and range of commitments, wedded to the timescale in which they must be achieved, makes this a challenging programme."
NG Bailey also committed to achieving level five of the government's sustainable supply chain flexible framework, the highest level, which aims to improve sustainability on government projects.