Mike Quinton set to take up post next month, as figures show a 15% fall in new home registrations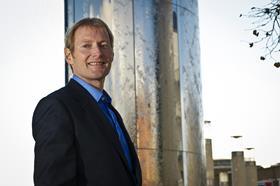 The National House Building Council has appointed Mike Quinton as the body's new chief executive.
Quinton, who will take up his new role on 15 October, has extensive knowledge of the insurance sector, having worked for Prudential, Churchill, RBS and Zurich Financial Services.
Isabel Hudson, executive chairman of NHBC, who will resume her role as chairman, said: "We are extremely pleased to have appointed Mike as the new NHBC chief executive.
"Homeowner protection is at the core of our work and his proven track record working with consumer-facing brands within the highly regulated insurance sector will be invaluable in helping to reinforce and strengthen our position.
"The fact that Mike's experience is grounded in wide-ranging general management expertise makes him ideally placed to lead the NHBC business in its future development."
Speaking about the appointment Quinton said: "I am delighted to be joining NHBC at this time when housing is such a fundamental issue for the UK. NHBC's success over very many years is based on its unique role working with the industry to continually raise standards for the benefit of consumers.
Quinton replaces former chief executive Imtiaz Farookhi who left earlier this year after 14 years in the post.
The new appointment came as the NHBC reported a sharp drop in new building registrations compared to the same period in 2011.
Registrations in dropped 15% year-on-year in the eight months to August to 72,740. New homes registered in August dropped to 9,533, a 4% drop on the same period in 2011.
NHBC commercial director Richard Tamayo said: "Viewing new home registration figures in absolute terms, year to date, underlines the real scale of the challenge facing the whole house building industry at the moment.
"Just this month the government announced a series of measures aimed at supporting the house building industry, in its capacity as a key driver for economic growth."