Finance director Sandra Kelly and commercial director Richard Tamayo to leave organisation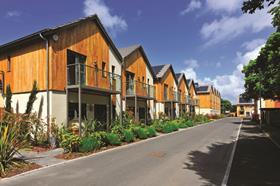 The board of the National House Building Council (NHBC) has been overhauled, triggering the departure of two of the organisation's senior directors.
The NHBC has announced that both finance director Sandra Kelly, and commercial director Richard Tamayo, will be leaving NHBC.
Their roles have been wrapped up into a new combined role of commercial director and chief financial officer, which will be filled by Chris Rash, former group chief accountant at insurance giant RSA.
Rash will take up his new post in mid-July, subject to regulatory approvals.
NHBC chief executive Mike Quinton said: "The new combined role has been created to bring wider general insurance expertise to NHBC, and Chris brings with him a wealth of knowledge and experience from insurance markets around the world, which will greatly assist us as we continue to adapt to meet the challenges ahead."
"Sandra and Richard have been great assets to NHBC in their time with the company and both have helped to steer the company through the very difficult period between 2008 and 2013 when the house-building industry retrenched significantly.
"On the regulatory front, they achieved the first major milestone en route to full compliance with the new European solvency requirements, so that NHBC is positively positioned to build on this good work to be fully compliant by 1 January 2016.
"I would like to thank them both very much for their contributions to the company's current strong market position and robust financial strength."