The Raynsford Review, which has been published today, makes 24 recommendations to overhaul the planning system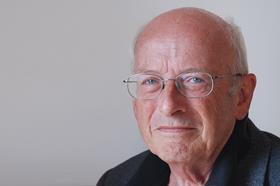 The infrastructure watchdog headed up by Sir John Armitt should be given statutory power, according to former housing minister Nick Raynsford.
As part of the Raynsford Review, the former housing minister (pictured) has said the "remit of the National Infrastructure Commission should be enhanced and placed on a statutory footing" to help with national and local planning.
Published today the report, which makes 24 recommendations to overhaul the planning system in England, said the beefed up NIC would be responsible for managing the long-term strategy to guide the sustainable development and set out strategic growth and advice on where special planning arrangements might be needed.
The review also recommends a new legal duty to deliver sustainable development and that the government restrict development that allows the conversion of commercial buildings to housing units without proper safeguards on quality.
Industry has backed the report, with John Alker, director of policy and places at the UK Green Building Council, saying the group supports the recommendation for a comprehensive definition of sustainable development to become a legal duty.
He said: "The review rightly highlights the need to tackle housing standards and poor-quality design. The proposed building code could offer much-needed clarity, if the future trajectory of standards – such as net zero carbon – were set out in advance."
Tom Fyans, director of campaigns and policy at the Campaign to Protect Rural England, was also supportive saying it was particularly important to establish a new covenant for community participation and eliminating "hope value" in the land market.
Simon Hesketh, director of regeneration at U+I, said Raynsford was right to focus on the current lack of clarity in the planning system.
He said: "As we pointed out in our recent PPP: The Reset report at least part of the answer must be in equipping communities to play a more informed part in shaping schemes. We need to tap into their knowledge, their understanding and their pride in their area.'
He said it was essential that the planning system was adapted to "genuinely offer this in an accessible way".