New planning minister says Community Infrastructure Levy to be amended to ensure more of it is spent locally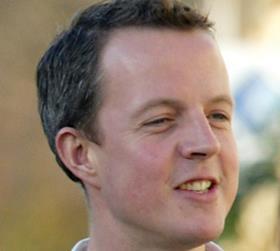 An incoming tax on development intended to fund new infrastructure is set to be amended to make it more beneficial to local people directly affected, the new planning minister has said.
Nick Bowles told a fringe meeting at the Conservative Party conference that much of the funding generated by the Community Infrastructure Levy (CIL) was being spent too far away from the development in question. "We are looking at how the CIL could go to a more local level than the planning authority," Bowles told the session,
The government put out a consultation on how CIL would be spent in October last year.
Speaking after the meeting, organised by housing association Orbit, contractor Wates and think thank IPPR, Boles told Building that a "ratio" needed to be set between funds going to the immediate locale and borough-wide infrastructure schemes such as roads and schools.
"We are in the middle of discussions about what the level should be," he said. "We will be coming out with a position pretty soon - I bloody well hope before Christmas."
He added that local councils need to produce a "more binding list" of the infrastructure projects to be funding through their CILs.
Bowles also told the meeting of his belief that many councils do not yet "fully understand the power" of the New Homes Bonus - the separate scheme to incentivise the building of new housing.
He said: "A substantial chunk of local authority grant is now being paid in the form of the New Homes Bonus. As the belt tightens and tightens over the next three years, the amount that could come from the New Homes Bonus will become increasingly attractive."
The minister also admitted he would like to see house prices "declining as a proportion of people's disposable income" but without a crash in prices.