Skills minister Nick Boles has been handed responsibility for construction in the business department, rather than Matthew Hancock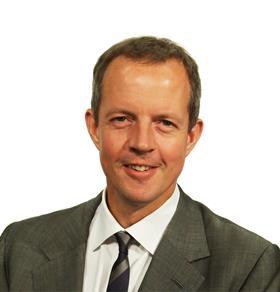 Former planning minister Nick Boles will take the construction portfolio within the business department, rather than Matthew Hancock, the department has confirmed.
The Department for Business, Innovation and Skills (DBIS) this week added construction to the responsibilities of Nick Boles, who was moved from his role as planning minister in the communities department to a new role straddling the business and education departments as part of David Cameron's reshuffle last month.
Boles was initially named as skills minister, with Mathew Hancock handed the construction brief as part of his wider ministerial responsibilities.
But DBIS this week updated Boles' responsibilities in the business department to include the retail, construction and rail business sectors, as well as skills.
Hancock, who took on his new role after Michael Fallon was appointed defence secretary in the reshuffle, straddles the business and energy departments, and leads on infrastructure, nuclear, and renewable energy as well as advanced manufacturing and the low carbon economy.
The move means Boles will take Fallon's seats on the Green Construction Board and the Construction Leadership Council, and will lead on the implementation of the government's construction strategy.
However, it means that the construction minister will not now be attending Cabinet meetings, as was the case when the brief was part of Hancock's portfolio.
Brian Berry, Federation of Master Builders chief executive, said the construction industry "deserves cabinet level representation" so it was disappointing that the brief had been taken away from Hancock.
But he added: "Boles is a highly capable minister and, having come straight from his brief as planning minister, he is someone with whom we already have a great working relationship.
"He is a passionate advocate for the need to build more new homes and has already gained a good grounding on the key issues facing our industry.
"There's little doubt he has all the makings of being the builders' mate."
Liz Peace, chief executive of the British Property Federation, said that Boles' background as planning minister would "serve him well in this new role".
"[His] understanding of the issues that the commercial and residential property sectors face will be particularly helpful as he takes on this new patch," she added.