NMCN to spend up to £3.8m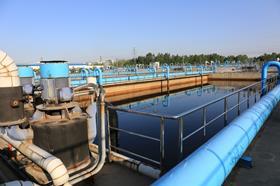 Nottinghamshire contractor NMCN has acquired a loss-making water tech company as it eyes growth in the water infrastructure market.
NMCN, which was previously known as North Midland Construction, will pay up to £3.8m for Lintott Environmental Technologies, a firm specialising in the design and manufacture of factory-built water treatment systems and software.
The firm will hand over a nominal £1 with £650,000 set to be paid on receipt of payment of unpaid invoices issued by Lintott, which is based in Norwich.
Depending on Lintott meeting pre-tax profit targets over the next three years, NMCN will pay a maximum amount of a further £3m. An additional £85,000 will be handed over for Lintott's subsidiary Lintott Control Systems.
For the year ended 31 December 2018 Lintott had a turnover of £8.5m but made a loss before tax of £1m, while NMCN made a pre-tax profit of £6m from a £340m revenue during the same period.
NMCN said the acquisition would allow the firm to deliver better water infrastructure which can reduce whole-life costs for customers through integrating assets and services.
The current leadership team of Lintott will remain with the firm.