But worries persist that under-resourced councils will hold up development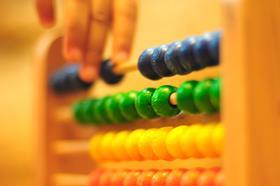 The Northern Powerhouse is making more planning decisions than Greater London, according to a survey by the British Property Federation and property consultant GL Hearn.
The survey showed that local planning authorities in the Northern Powerhouse region decided 22% more major planning applications per resident than those in Greater London in the last year.
Meanwhile the volume of decision, approval rates and decision times remained broadly stable in 2016 despite a lack of resource at local authorities.
The survey also showed though that overall sentiment in the construction industry is the worst it has ever been with 65% of planning officers and 36% developers expressing concern that the planning system is getting worse.
Around 80% of applicants were dissatisfied with the time it takes for decisions to be made on planning applications, the highest figure since the survey began in 2012, the survey reported.
However, many are hopeful that proposed policy solutions could reduce application decision times and help alleviate resourcing issues at LPAs, such as the introduction of a brownfield register; changes to planning application fees; the use of 'permission in principle' and planning performance reviews.
Alastair Crowdy, managing director of Capita Real Estate Advisory and GL Hearn, said: "The fact that the Northern Powerhouse is deciding more major applications per resident than London is a hugely promising sign for growth in the North – and one that shows the consequent development has potential to drive economic growth right across the country."
Melanie Leech, chief executive of the British Property Federation, said: "Government has made noises about addressing the issue but we have yet to see any policy announcements with teeth. If it wants to ensure that the development industry invests in our towns and cities, bring about growth and regeneration and deliver the homes we need, then local authorities need to be sufficiently resourced."