New research suggests UK would see a 14% hike in firms going under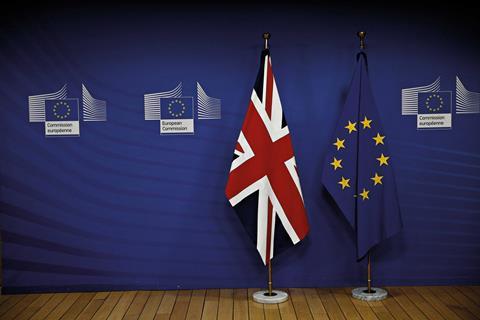 A no-deal Brexit could result in a sharp increase in the number of UK businesses going bust, according to a new report.
Netherlands-based insurance giant Atradius said a "disruptive" exit could result in UK corporate insolvencies being 14% higher – around 2,300 more firms – than under a smooth transition which would see adjustments to the new trading arrangements until 2021.
A no-deal scenario would shatter confidence and depress businesses investment, resulting in industrial production falling by 2% this year, Atradius said. UK GDP would fall by a similar amount in the absence of an orderly exit, it added.
Companies would be hit by lower demand as consumers felt the pressure on incomes, leading to a knock-on effect resulting in a raft of closures.
While WTO tariffs would be imposed on UK exports – averaging out at nearly 6% – Atradius said the threat to services was even greater. "Without regulatory harmonisation WTO rules would not prevent the EU from blocking British firms offering services in the EU," it said.
It wasn't just the UK which would suffer, Atradius said. "For the EU27 the insolvency outlook is similar, although it is much milder."
Countries with strong trading links to the UK could feel the impact, notably Ireland, which emerged as the most vulnerable EU member to a no-deal Brexit and would, Atradius said, see insolvencies 4% higher than if a deal had been struck.