Winners on Building Better's first framework were announced last year
Offsite firms have been put on notice for a £600m framework for panel-based modern methods of construction.
Last year, modular specialists Ilke Homes, Impact Modular and TopHat were revealed as winners on Building Better's first framework for offsite housing – also worth £600m.
Now the National Housing Federation-supported alliance of 29 housing associations and local authorities has opened a second framework, which will by focused on panelised systems.
In collaboration with Procurement for Housing, Building Better is seeking to implement a dynamic purchasing system for category 2 MMC, which it hopes will help make MMC a more mainstream solution in new housing development.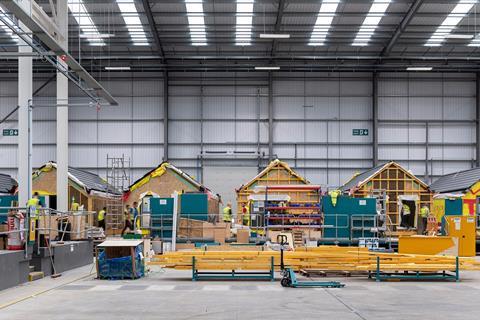 The first framework covered Category 1 MMC, which includes pre-fabricated, three-dimensional building which are produced in factories and delivered to site.
By contrast, category 2 systems involve the off-site production of flat panel units which make up a basic structure assembled on site.
One of the main purposes of Building Better, which came out of the NHF's futures programme, is to create a readymade and cost-certain marketplace for housing providers to procure MMC manufacturers.
Mark Farmer, the government's MMC champion, has argued that the government should set a target to have 75,000 modular homes built every year by 2030.
Six firms have already expressed interest in the framework with expressions of interest back on 4 May and the first appointments being made a week later.