Ilke, Impact Modular and TopHat bag places on five-year deal
Ilke Homes, Impact Modular and TopHat have won places on a £600m framework for offsite housing.
The three modular specialists have been appointed on the five-year framework by Building Better, the National Housing Federation-supported alliance of 29 housing associations and local authorities set up to boost the use of modern methods of construction (MMC).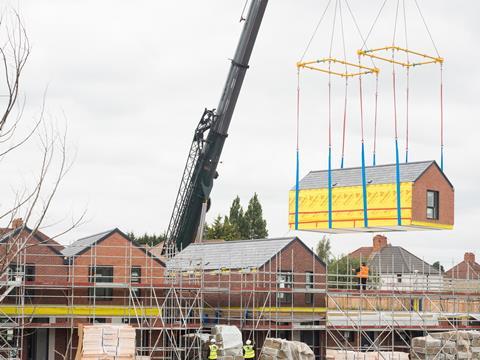 Around 5,300 offsite homes are expected to be built through the framework before 2026, starting with an initial batch of 800.
This pipeline is expected to grow further as more social housing providers join Building Better, whose existing members already manage over 185,000 homes between them.
The group's project director Trina Chakravarti said the framework would "overcome traditional barriers" to using MMC by allowing knowledge to be shared.
"In the past, housing associations, local authorities and manufacturers have often gone through the MMC process alone - there is no aggregation of knowledge or resources, and mistakes are repeated.
"We want to change this through early, honest partnership working between social housing providers, manufacturers and residents."
The three suppliers have been appointed on a direct award basis, which means that clients will not need to go through any additional tender processes.
It is believed that the streamlined approach could save housing providers up to £15,000 in procurement costs.
The government has said that at least 25% of homes built through its £11.5bn affordable homes programme will need to be manufactured using MMC.
About the framework
Building Better's MMC Category 1 Construction Systems framework covers pre-manufactured, three-dimensional buildings that are factory-produced and delivered to site. There are three lots:
Lot 1: Low rise housing AND low and medium rise apartments (manufacturer is TopHat)
Lot 2: Low rise housing (manufacturer is Ilke Homes)
Lot 3: Low and medium rise apartments (manufacturer is Impact Modular)