Solar feed-in-tariff remains stable as installations level-off over the last year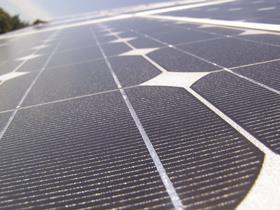 Subsidies for solar power are to remain at their current level for the rest of the year, regulator Ofgem has confirmed.
The regulator is charged with decreasing the tariff for solar photovoltaic's (PV) by 3.5% every three months if installation targets are met.
Last week Ofgem confirmed the rate of the solar feed-in-tariff for small systems, the vast majority of installations, will remain between 7 and 15p per kWhr, their current rate, until at least 1 January 2014.
Installations of solar have remained relatively stable at around 1,500 installations a week since the government introduced the planned tariff reduction system in August last year.
However, installations did spike to 5,866 - their highest rate in the last 12 months - in the week before the last tariff cut at the end of June.
The news come amid an ongoing dispute between Chinese solar panel producers and the EU over the price of Chinese imports to Europe.
A spokesperson for the Solar Trade Association said: "It's good after all the Chinese upheaval and uncertainty but actually in the most valuable sub-sector [small domestic systems] we are only seeing about a third of the anticipated level of deployment."