Land price rises make current proposals unviable, development corporation says
Soaring land values have forced the Old Oak and Park Royal Development Corporation to alter its plans to build thousands of homes in west London.
The corporation (OPDC) said it was revising proposals to deliver nearly 26,000 homes as part of the Old Oak and Park Royal regeneration schemes, following what it called "recent, rapid increases in industrial land values" in the west of the capital.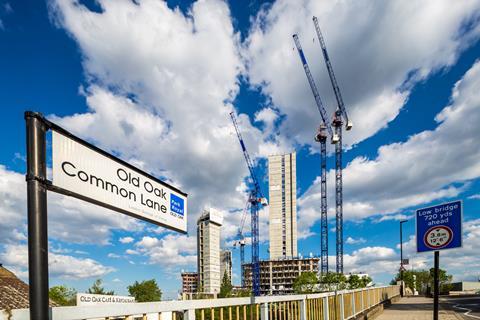 It said it would no longer be financially viable to deliver the early regeneration plans at Old Oak North, an area close to the planned new HS2 interchange station, which includes the 54-acre site owned and operated by the automotive retailer Cargiant, earmarked for development, meaning it will not buy the land.
Instead, it will work on large public sector land holdings near Willesden Junction station and the proposed HS2/Crossrail interchange hub.
OPDC also said it would not be taking forward the provisional award of £250m of funding from the government's Housing Infrastructure Fund in its current form for Old Oak North.
It said it would work closely with Network Rail, HS2, public sector organisations and local borough councils to prepare an alternative strategy to deliver thousands of homes.
David Lunts, interim chief executive of OPDC, said: "With the price of industrial land shooting up four- or five-fold in as many years, earlier plans to bring forward Old Oak North are unfortunately not currently viable.
"But this in no way undermines our ambition for thousands of new homes and jobs, as these can be achieved on many nearby public sector sites."