David Fison to hand over to Osborne's construction boss after six years as chief exec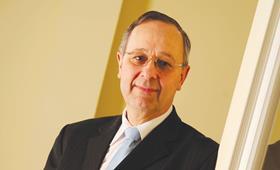 Osborne has announced its chief executive David Fison (pictured, top) is to retire next month, to be replaced by the firm's construction division boss and executive director Andy Steele (pictured, bottom).
Fison has led Osborne as chief executive since 2009.
As part of Osborne's succession plan, John Craig will step up from director of education of Osborne Construction to take up Steele's vacated role as managing director of Osborne Construction.
Andrew Osborne, chairman of Osborne said: "It has been a very great pleasure to have worked with David - his integrity, openness and passion for the business has been an inspiration. On behalf of the board and the Osborne team I would like to thank him for his leadership, he is leaving a much stronger and more vibrant business for us to take forward.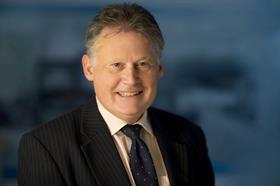 "I am pleased to announce the appointment of Andy Steele who will take over from David when he retires. Andy started his career with Osborne and having worked in a number of senior leadership positions, both within our industry and in other sectors, rejoined the company in 2013. Andy's focus on putting the customer at the heart of our business is at the core of our strategy for the next phase of Osborne's development."
David Fison said: "It has been an absolute privilege to have been Chief Executive of Osborne. Getting through the recession was tough. The great thing though is that the Company has come through it with a refreshed and stronger commitment to customer service that is delivered by all of our people. I am delighted to be handing over to Andy and I wish him, and everyone within Osborne continued success."
Andy Steele said: "Osborne is a great business and well positioned for the future, it's a real honour to be appointed as Chief Executive and to take over from David who has led the company so well over the last six years."