Chancellor puts housing at the heart of his Autumn Statement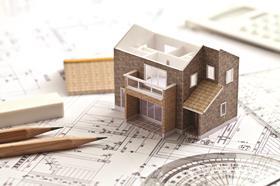 George Osborne has announced a radical overhaul of stamp duty to boost the housing market in today's Autumn Statement.
The current system of a 'slab' single rate stamp duty tax on the entire property price will be replaced with a system of tax bands, like income tax.
Osborne said the changes will cut stamp duty for 98% of people who pay it. There will be no stamp duty on the first £125,000 of property value.
Only high value residential properties will be charged more, for stamp duty on property over £2m.
The stamp duty reforms will come into effect from midnight tonight.
Osborne said the system "replaces a badly designed system that has distorted our housing market for decades".
He said the tax would apply "only when you buy a house and have the money", as opposed to an annually levied tax, and claimed it was a "fair and equitable" tax on homes.
Osborne said the National Infrastructure Plan - which was updated yesterday - was helping to attract "more investment from around the world than any other country in Europe".
He also said he was open to devolving more powers to city regions, following the deal struck with Greater Manchester for a regional mayor, adding: "my door is open to other cities who want to follow their cross-party lead".
Other measures announced include -
Series of announcements to boost the "Northern Powerhouse" - A sovereign wealth fund will be set up for the North; a £78m new arts space named 'The Factory' will be built in Manchester … But no approval for HS3 funding
Funding for lending scheme extended by a further year, with a focus on smaller firm
Consultation on the operation of a number of tax structures - including umbrella companies - and whether they should be limited
Expanded tax relief on flood defences
£45m package for first time exporters
Commitment to extend the Cathedral Renovation Fund to extend repairs to churches across the country
Fuel duty remains frozen
Osborne announces £2bn extra each year for the NHS, as trailed at the weekend
Borrowing falls every year, but by less than expected in the budget
3% growth forecast in 2014, up from 2.7% predicted in March. 2.4% growth forecast in 2015, followed by 2.2%, 2.4%, 2.3% and 2.3% in the following four years
Inflation predicted to be 1.5% in 2014, falling to 1.2% in 2015