Contractor looks to R&M sector to offset 'volatile' offices market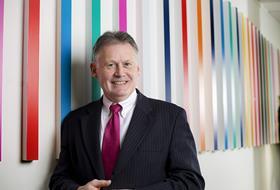 The boss of £340m-turnover contractor Osborne has said the firm is targeting more repair and maintenance work as it seeks to offset a slowdown in the "volatile" offices market.
Chief executive Andy Steele (pictured) told Building the offices market had "massively slowed" since the Brexit vote last summer as developers' confidence was rocked by the resulting uncertainty.
He added: "People have taken a pause […] It's individual client driven."
Osborne's other key markets - affordable housing, infrastructure and education - are looking more stable, Steele said. But in housing repair and maintenance Osborne is gearing up and "sees some growth in that market", he added.
When it comes to tackling the contracting industry-at-large's inefficiency, Steele believes the biggest help would be having more visible, long-term pipelines from clients.