Independent inquiry into governance scandal launched last week
The four ousted directors at the centre of a scandal that has engulfed the Royal Institution of Chartered Surveyors (RICS) asked it not to disclose they had gone, the organisation has told Building.
RICS has come under mounting pressure to explain why the non-executives were dismissed in November 2019 after they raised concerns about the handling of a report into the organisation's treasury management processes.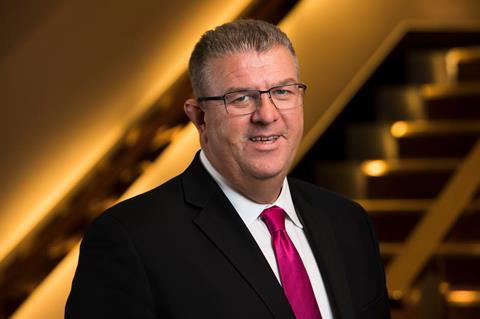 The report, undertaken between late 2018 and early 2019 by accountant BDO at RICS' request, had warned the 152-year-old organisation that its treasury management processes were at risk of "unidentified fraud, misappropriation of funds and misreporting of financial performance".
The dismissal of the directors prompted four former presidents, including Christopher Jonas and Amanda Clack, to write to the body's current president Kathleen Fontana earlier this month calling for an independent inquiry and demanding answers as to why the "highly credible individuals" were ousted.
The RICS has previously said the reason for the four's dismissal could not be disclosed because of contractual issues.
But on Friday, it said it was the directors themselves – Amarjit Atkar, Bruce McAra, Simon Hardwick and Steve Williams – who had asked their departure be kept confidential.
A spokesperson told Building: "At the time of their departure, they asked for confirmation that RICS would not make a unilateral statement to the media concerning their departure. RICS confirmed to them that it had no intention to do so. We will continue to respect this agreement."
The disclosure follows an announcement last week by the organisation's governing council that an independent inquiry into the furore, which it had previously said was not needed, would now go ahead and be made public.
The governing council said it had "listened to the views of members in recent weeks" and recognised members wanted "further reassurance" on the matter. It added that it would undertake a "comprehensive" review into the "ongoing purpose and relevance of RICS in 2021 and beyond".
On Friday afternoon, RICS chief executive Sean Tompkins, in an email headed 'Bringing clarity to maintain trust and confidence', wrote to its 130,000 paying members to confirm an investigation had been launched, adding: "I understand that many of you will be concerned about recent reports and the reputational impact on our profession. We are listening to the views of the profession, our key stakeholders and other interested parties and want to ensure that we adequately address what has been raised. I lend my wholehearted support to the implementation of an independent review."
The RICS is also facing disquiet over bonuses it paid its bosses last year despite furloughing 200 staff during the covid-19 pandemic and making a further 140 redundant.
The spokesperson said only about 30% of the bonus pool was awarded during the 2019/20 financial year, with the payments agreed by an independently chaired remuneration committee advised by Mercer, an independent external consultancy.