Exclusive: Defence Infrastructure Organisation tenders for raft of consultants to help deliver its operations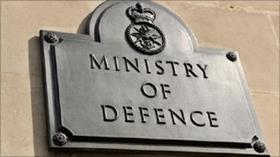 The Ministry of Defence's estate arm has admitted that it does not have enough staff or skills to deliver its operations and, despite a cross-Whitehall crackdown, has been forced to bring in a raft of consultants to help directly with the £400m procurement of its private sector partner.
The Defence Infrastructure Organisation (DIO) said this week that it had tendered for a raft of consultants to provide "implementation support" for "the ongoing DIO transformation programme".
The consultancy work includes IT, human resources, business management and procurement services, as well as a role that involves directly managing the £400m procurement of the DIO's strategic business partner.
A DIO spokesperson said it was looking for one or more firms - up to a maximum of five - to deliver the "implementation support" work, but would not comment on the
cost.
He said the role of the consultant managing the procurement of the strategic business partner "covers evaluation and negotiation with [short-listed] bidders" as well as the "concluding negotiation and selecting the preferred bidder".
The spokesperson added that the DIO has already been using the services of consultant Deloitte since May 2011 to support its work, as it was undertaking "a very large and complex change programme, requiring some skills that are not readily available in the department".
This is despite a government-wide crackdown on the use of consultants, driven by Cabinet Office minister Francis Maude.
Last month the Defence Select Committee warned that the DIO, which is undergoing a reduction in headcount from 7,000 to 2,000, may not be "sufficiently robust and properly staffed to carry out the work required of it".
The DIO spokesperson said ministers had approved a business case "to seek consultancy support to provide the key skills, experience and wide-ranging knowledge needed to deliver the transformation programme".
"Timescales for the transformation programme are extremely challenging. To draft in sufficient staff required to deliver the transformation programme would have meant that DIO was unable to deliver our day-to-day business," he said.
The spokesperson would not say how much Deloitte had been paid for its work to date, but added that "where Deloitte consultants are bringing new skills into DIO, there is a requirement in the contract for them to undertake skills transfer to DIO staff, thus reducing the long-term need for consultancy support".