Core UK business improves but rail sector problems blunt numbers
Flourishing business in Ireland and Canada helped North London contractor J Murphy & Sons back into the black last year after racking up more than £26m in losses in 2018.
The firm turned in a £1.1m operating profit in the year to December 2019 after the firm saw losses hit £26.7m the year before.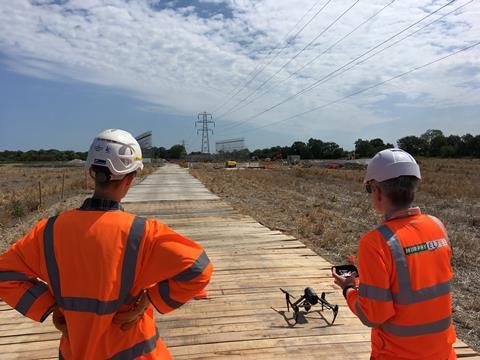 Overseas work was up 65% to £117.6m while turnover from its core UK and Ireland business was up 13% to £757.5m. Group revenue, which includes £5m of joint venture income, was up 13% to £880m.
The firm said its UK performance had improved "substantially" but results had been hobbled by several problem contracts in its home market, notably the rail sector. "These have been adequately provisioned and action plans are in hand to address," it said in its latest report and accounts which are due to be filed at Companies House later this month.
Murphy, which during the period won a £400m contract to deliver tunnelling and shaft work for National Grid and a £235m deal to refurbish Oxford Street for Westminster City council, both through joint ventures, said a revaluation upwards of investment properties and a £2.9m profit from the sale of a 50% stake in gas pipeline and electricity power line business Murphy Asset Services helped it to a £7m pre-tax profit from a £13m loss last time.
In the accounts, which were approved in the middle of last month, the firm said "neither Group operations nor work winning activity have been significantly impacted by covid-19".
Chief executive John Murphy added: "It's now important that governments make investment in infrastructure a priority, to help create jobs and rebuild our economies. We welcome the commitment made by the UK government so far, given the essential contribution the construction sector makes to keep our communities thriving."
The firm, which employs just under 3,500 people, had a cash balance of £71m at the year-end.