Deals to start April 2020
Framework operator Pagabo has unveiled two frameworks worth a combined £10.5bn.
The second generation of the group's national frameworks for professional services in construction and premises, and major works will both launch this month.
Partners on the new frameworks, which become active in April 2020, will be selected through an OJEU compliant tender process.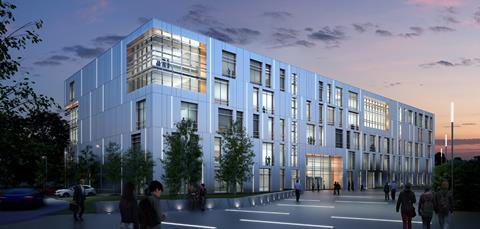 Winning contractors are to set to be confirmed in December this year.
The major works framework, which opened for tender yesterday, will be used for projects worth more than £5m and last for six years.
It currently includes 12 contractors split across three project value bands and six regions.
It has delivered high profile projects all over the country for clients including Liverpool John Moores University, St Albans council, Richmond upon Thames College, Merseyside police and Birmingham Symphony Hall.
The professional services framework, which will be open for tender from 13 September, is for projects worth up to £500m and has 15 lots including civil, structural and highways engineering, building services, landscaping and building surveying.
The framework will last for four years.
The current professional services framework features more than 50 providers split across 14 service specific lots.
It has been used by clients including Southampton council, the health department, Manchester council, Northumberland council and Leeds Beckett University.
Firms have until 31 October to register their interest in the frameworks.