Practice leaves Victorian classrooms after nearly 40 years for nearby Goswell Road
Zaha Hadid Architects is leaving its office in Clerkenwell's Bowling Green Lane after nearly four decades because the pandemic has forced a rethink of how the practice operates.
It said the classroom accommodation of the grade II-listed Victorian former school it has occupied for 38 years was too inflexible for the needs of the practice as it plans for post-covid operations.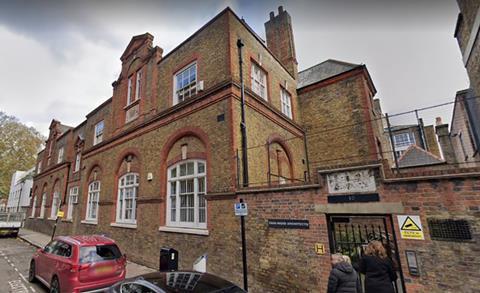 It is currently reconfiguring the seven storeys of 101 Goswell Road, a former garment factory half a mile away which it has use for gallery and additional office space since 2012, along with a former warehouse space, Compton Court, to which it is linked by a courtyard. Together the buildings will allow all ZHA staff to work in one place.
The larger floorplates are better suited to being converted into "flexible work environments that are healthier and more supportive", said the practice.
It has been based in 10 Bowling Green Lane since 1983, four years after Zaha Hadid founded the practice and one year after the building was converted for commercial use. Initially the practice leased a single classroom, eventually occupying the whole building as the practice grew.
According to its latest accounts ZHA has 378 staff, down from 426 the year before. In the same period operating profit doubled to £3.2m.
>> Comment: Why we need to get back to the office (at least some of the time)
>> Arcadis' new London HQ: What goes into a post-covid office
Describing this as a period of record growth, the practice said in a statement that 16 months after successfully moving almost the entire workforce to home-working it was "offering our teams more options in how they work, maintaining the primary role of our studio as a place for meaningful collaboration and interaction".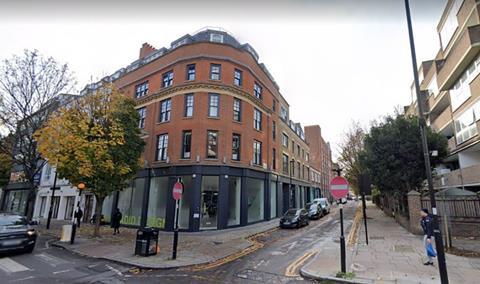 It added: "Establishing work environments that promote individual and overall wellness, as well as adapting to a post-covid future that requires new ways of working, we have reviewed our needs for space, layouts, fit-outs, systems and operations."
It said it was tripling the amount of formal and social meeting space and building a creative lab on the lower floors that includes dedicated spaces for design research, digital fabrication and exhibitions.
The practice said the classroom layout of the 1870s former school, in the Clerkenwell Green conservation area and opposite Wilkinson Eyre's offices, had "restricted adaptation to these new work requirements".
It added: "As we evolve our ways of working and transform our Goswell Road building with its adjacent Compton Court studio into our new workspace, we no longer require the Bowling Green Lane School. We hope the old schoolhouse will continue as a home to the next generation of innovative young designers and start-ups."
Parent company Zaha Hadid Holdings (ZHH) bought the building for £4m in 2009. The architecture practice described itself as a tenant and would not comment on what ZHH plans to do with the building.
The two entities have been locked in a long-running dispute over control of the practice and Zaha Hadid's will. Hadid died suddenly in March 2016, leaving an estate now valued at £100m.
A recent document lodged at Companies House revealed that Zaha Hadid Design Ltd, a subdividion of the architecture practice, agreed last month to lend an undisclosed sum to ZHH secured against its leasehold interest in 14 Shad Thames, a building on the same deeds as the neighbouring former Design Museum. Zaha Hadid bought this former banana warehouse near Tower Bridge in 2013 for between £4 and £7m, to house her archive, an as-yet unrealised project. According to complex documents lodged at the Land Registry, the buildings' freeholds are owned by Central Developments (Hammersmith) Ltd, a property company which bought them in 2004 for £813,125.