The hybrid work model has arrived - with fewer desks but a big focus on smart tech and wellbeing
Boris Johnson's unveiling of the routemap out of lockdown over four months means business leaders now have a timeframe in mind when thinking about a return of employees to the office. Conversations around remote, flexible and hybrid ways of working have been going on for months - with firms looking at how changing work habits and safety requirements will affect their built asset needs.
This is where Sarah-Jane Osborne enters the picture. Osborne, who is the head of workscape at Arcadis, leads a team working with 1,600 clients to help evaluate the needs of their workforces and how to translate that into their office space. It is a specialism massively affected by the changes brought about by the pandemic. While the team works with companies across all sectors of the economy, there is one project that stands out: Arcadis' own impending move from its King's Cross base to a new London headquarters at 80 Fenchurch Street in the City this June.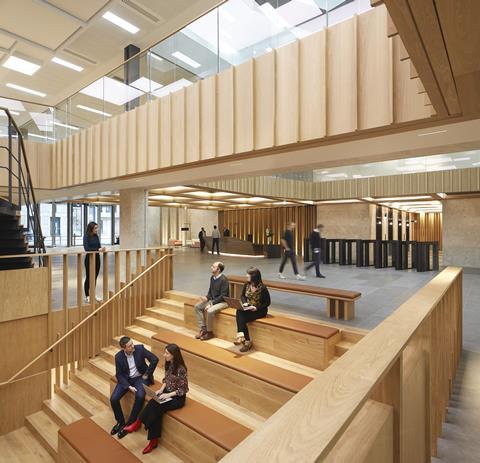 Osborne was already working on plans for the consultant's office before the pandemic hit, but the first lockdown in March last year called for a rethink: "So I joined Arcadis as head of workplace in December 2019 and what's been really interesting in this period of time is running our own project, and building in all of the strategy that we had for that pre-covid and then adapting that for people coming back after the pandemic," she says.
Last week it became clear that Arcadis was reducing the headcount capacity of its HQ office as news broke that it was moving from its home of 15 years to what has been dubbed EightyFen, where the consultant will occupy two floors covering 40,000ft2. The firm, which had accommodated 1,200 people at its King's Cross base, decided its new office will cater for around 400, just a third of its London workforce, at any one time, with fixed desks largely becoming a thing of the past. The pandemic has also increased the focus on wellbeing so that time spent in the office is for collaboration and interaction with colleagues. It has been Osborne's task to make sure the new premises are fitted out with all the latest tech to make sure the reduced floorplate actually works in practice.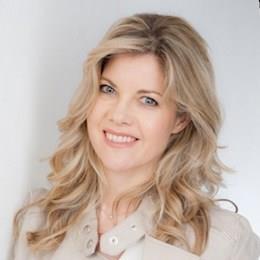 Inbetween spaces
To plan the move into EightyFen, which was built by Skanska under a £136m deal, Osborne says there was a digital "deep-dive" exercise to understand what employees actually do in their day to day jobs. "We did a really thorough review of the roles, how they may change over time, and what we would want from our workplace," Osborne says.
This was done using the firm's own digital tool, known as Arcadis Insight Mapping and Blueprint, which maps the space against people's jobs, the techonology they neeed and user experiences and preferences."We were really careful to have data-backed evidence about how much space we felt we should be taking to enable all of the innovation we wanted to happen and to integrate the needs of our clients," says Osborne.
We were really careful to have data-backed evidence about how much space we felt we should be taking

Sarah-Jane Osborne, head of workplace, Arcadis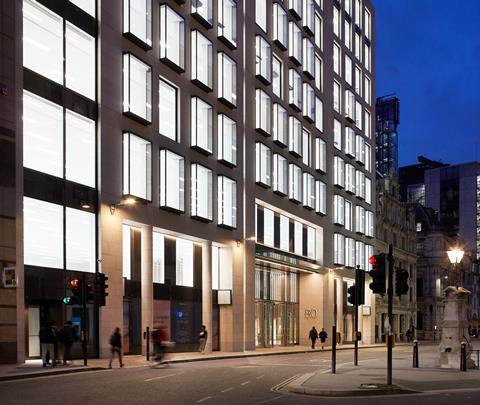 Employees were also asked to explain what they missed most when working virtually during lockdown. "The thing that I think a lot of people are missing is what I would call the space in between the meeting," she says. "Often something isn't fully solved in a meeting and you might just grab a coffee on the way from that meeting and those corridor conversations are what would help to resolve an issue or just pick up on a nuance or a subtlety." She says these "in between" spaces and casual interactions are what people have missed and therefore a priority in Arcadis' new office space.
Decompression spaces
Osborne says her team has introduced "decompression spaces", designed to reduce the stresses of a commute before starting the working day where employees can take off trainers, leave jackets, access lockers, get a coffee and take a beat to unwind. "That has been the biggest fundamental shift in approaching our own workspaces," she says. "Instead of thinking 'we need a cafe, tick, lockers, tick' we are thinking of the places we need based off user journeys and user experiences."
But there has not been a complete move away from traditional working spaces in Arcadis' new office - in fact Osborne says retaining some traditional elements, such as the office desk, was important when thinking about the different needs within the company. "We saw a lot of people assuming that the post-covid answer was in 'ditch the desk' and actually, one of the things that we can see for a number of people is that it is not possible," she says.
"Particularly in the younger cohorts, millennials, and centennials, working at home for any prolonged period is not practical, because they either don't have enough space, they're in a corner in the bedroom, or they're competing for dining room table with four other millennials, for example."
There will be quiet working areas, including one called the library, as well as collaborative spaces, project areas, informal meeting areas, traditional open-plan desk spaces and corners for making a private phone call. Osborne stresses there has been a move away from the idea of people having allocated fixed-desk seating, and she will not be drawn on the exact number of desks that will be provided over the two floors.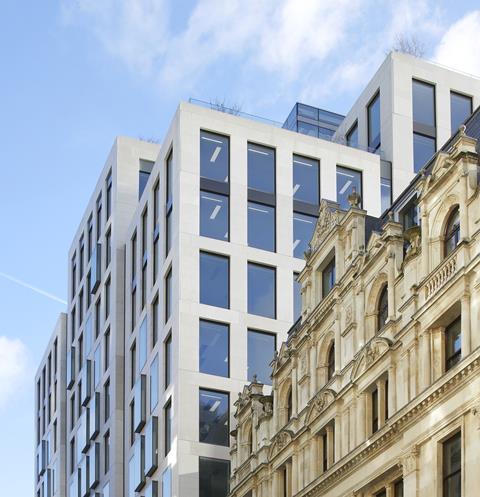 Hybrid working
To allow for a new hybrid way of working, with a large proportion of employees working remotely but needing to connect with employees who are in the office, Osborne says installing new technology is key. "How we're using technology in the space is really important [...] to improve the user experience," she says. "But it's also so that we get management insights about how the space is used."
Hybrid working means, of course, that the office will be occupied by fewer people, and as a result there will be fewer chance encounters with colleagues. That is where smart technology can help understand who is going into the office and enable employees, Osborne says, to "collide with the people they want to collide with."
Embedded building technologies will also be used to ensure "operational excellence" for everything from internet enabled technology to managing the quality of air. Some of this is being managed by Arcadis' own software, Building Intelligence, which is a combination of a mobile app, room wizards, large interactive displays and dashboards. The app will enable people to find spaces appropriate for their tasks, find their colleagues and collaborate.
Osborne says that reducing the firm's physical footprint in London and including an array of sensors, machine learning and management insights in its new office will help it hit its energy efficiency goals when the building is occupied. "We need to make sure that we weren't heating, lighting, and cooling more space than we needed to enable all of the access that was required by our people," she says.
Collecting that data over time will allow the firm to test the theories on which the design has been based and adapt if needed. "This isn't just a one-time fit out, it's a step change in how we curate space," says Osborne. "Our building intelligence will also enable us to optimize running costs and improve efficiencies throughout the building's lifecycle. By collecting data from multiple sources across the building – from energy usage to occupancy levels – and by aggregating and simplifying it in one platform, we will create a rich picture of how the building is operating and how it's users are engaging within it."
Arcadis employees will be moving in to 80 Fenchurch Street just as covid-19 restrictions should be coming to an end, a good time to find out if it meets their needs in a post-covid world.
Project team
EightyFen
Client: Yard Nine
Architect: TP Bennett
Contractor: Skanska
Project manager: Avison Young
QS: Gardiner & Theobald
Structural engineer: Pell Frischmann
Arcadis' floors
Fit-out contractor: Office Principles
Project & Programme Management: Arcadis
Quantity Surveying and Commercial Management: Arcadis
Principle Designer: Arcadis
M&E Assurance: Arcadis
Sustainability: Arcadis
Design Assurance: Arcadis
Intelligent Building Integration Management: Arcadis