Contractor set to make shareholder payments after returning to profit
Galliford Try is paying back around £1.5m of furlough money it claimed in the first two months of its latest half year as the firm resumes dividend payments following a return to profit.
Chief executive Bill Hocking said handing the money back was "the right thing to do" after announcing a 1.2p per share dividend for the six months to December 2020. The firm posted a £4.1m pre-tax profit during the period from a £5.6m loss last time.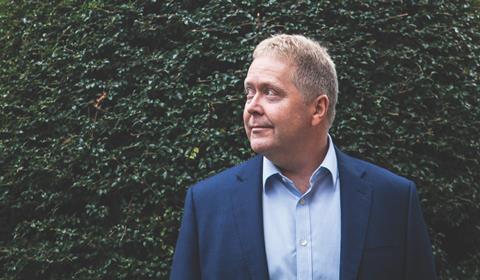 Hocking said it was in discussions with HMRC about when the payment would be made – but said it would be done by the end of its financial year on 30 June.
The firm follows several others in the sector, including Morgan Sindall and Redrow, who have previously questioned those receiving government money and then paying out dividends.
Earlier this week, Lendlease was forced to defend itself after declaring a A$103m (£57m) dividend for the half year to December 2020 – during which it received money from the government's Coronavirus Job Retention Scheme.
When the covid-19 pandemic first struck last March, Galliford Try had been preparing to pay a 1p per share interim dividend but it quickly cancelled the payment as part of a series of cost-saving measures which saw salary cuts of up to 25% for senior staff.
In all, the firm furloughed around 1,200 staff claiming £7m in its last financial year with the contractor claiming an additional £1.5m in July and August for the couple of hundred staff still on furlough as it ramped up activities as lockdown restrictions eased.
Galliford Try left the scheme in August and Hocking said the initiative, which was yesterday extended until the end of September by chancellor Rishi Sunak in his budget, had been "really important" for the industry. He added: "If hadn't been around, a lot of big companies would have taken pretty different decisions. It's done its job and has allowed construction to bounce back."
Hocking said yesterday's budget underlined how important construction was to the UK economy's recovery and added: "The government has been very supportive, we're seeing real action and that's a good thing."
Around two-thirds of its work is in the building sector with typical jobs ranging from £5m to £20m schemes in the education, hospital and defence sectors.
But Hocking said he was expecting more growth from its infrastructure business, which concentrates on highways and water, in the future. The firm is not currently working on any HS2 deals having missed out on the first phase of work and Hocking said it would look at the next phase – the route north of Birmingham – for work.
Galliford Try said it expected revenue for the full year to be between £1.1bn to £1.3bn with operating margins between 1.4% and 1.6%. Its medium-term targets are income of £1.2bn to £1.5bn and operating margins of 2%. Average month-end cash is set to be ahead of expectations at up to £165m.
Revenue in the first half was down 15% to £542m.