Firm won't count £9.3m payment as exceptional item in 2020 results
Morgan Sindall has said it is paying back the £9.3m in furlough money it has received from the government because it is the right thing to do.
The firm furloughed 1,900 of its 6,700 staff, including nearly 700 people from its construction and infrastructure business and a further 600 from its partnership housing arm.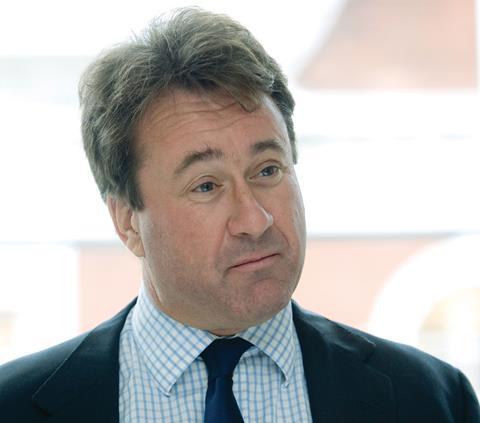 Around 200 remain on the initiative but Morgan (pictured) said: "Cash has held up well so was it really right to take money from the government when we don't need it? It just felt right [to pay it back]. Government has been really helpful to industry and it felt the right thing to do."
Yesterday, the firm said in its interim results that net cash at the end of June improved £32m to £146m with average daily net cash increasing to £153m from £123m.
Analysts shrugged off the 62% fall in pre-tax profit to £13.6m, which the firm blamed on the disruption caused by the covid-19 crisis.
Cenkos analyst Kevin Cammack said: "Interim results show the damage done by covid but also the financial resilience of the business."
And in a note, broker Liberum said: "Morgan Sindall's net cash position remains strong. We continue to expect that Morgan Sindall is able to pay a dividend in FY 20 due to its strong balance sheet. Morgan Sindall has accelerated payment to its suppliers, which will help to strengthen Morgan Sindall's relationships and position it for the recovery."
Peel Hunt analyst Andrew Nussey added: "Morgan Sindall is recovering more quickly than we anticipated but also in a controlled manner."
The firm reinstated its market guidance and Morgan said the company is on course for a £50m to £60m pre-tax profit this year – down from the £88.6m it recorded in 2019. But he said this figure would be after the firm had repaid the furlough money.
Morgan said the firm had been 20% ahead of targets in the first two months of the year before covid wrecked its forecasts but Stephen Rawlinson from Applied Value said: "The story is simple, the business was flying until mid-March. Since then the worst has not happened and it is almost back to normal, so much so that it has reinstated guidance for this year."
Morgan, who has been at the business he helped found since 1977, admitted the past few months had been tough and added: "This has been bad but the recession afterwards will decide how bad. How long and how deep will it be? It's no doubt going to be tough but we have got a good balance sheet and a big order book."
He said its partnership housing business, which includes its Lovell brand, could eventually be its biggest money earner but warned short-term success depended on the pace of housebuilding and the price at which its homes sell. The firm sells around 1,000 homes a year at an average price of £250,000.
Morgan added the business, which had a revenue of £513m last year, would be expanded. "We could easily see it twice the size," he added.